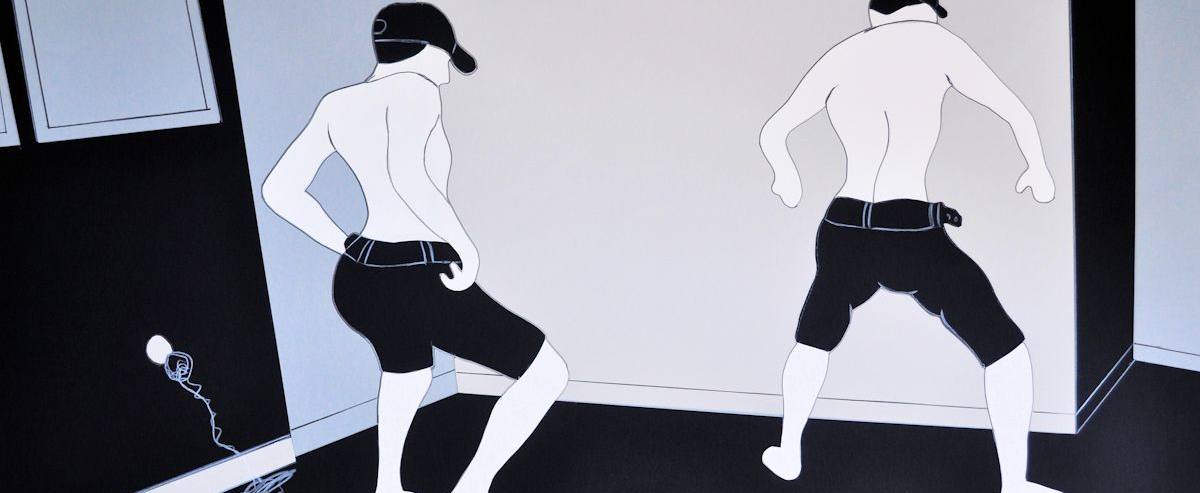 Funk-heróis
(colagem em papel - 2014)
O projeto veio a tornar-se um grafite tecnológico, feito com projeções gigantes de objetos (sempre representados por uma malha tridimensional de luz). Aparecem assim, ao anoitecer, uma série de armamentos, ou uma série de animais, ou uma estilização do corpo humano, ou mesmo formas puramente geométricas. Tudo com precisão tridimensional da computação digital.
Fantasma rupestre
Il progetto si è trasformato in un graffito tecnologico, realizzato con proiezioni giganti di oggetti (sempre rappresentati attraverso una maglia tridimensionale). Appaiono così, all'imbrunire, una serie di armamenti, o una serie di animali, o una stilizzazione del corpo umano, o ancora forme puramente geometriche. Tutte con la precisione tridimensionale della computazione digitale.
Fantasma rupestre
The project turning into a technological graffiti, made with giant projections of objects (always represented by a three-dimensional mesh). They appear so at dusk, a series of weapons, or a series of animals, or a stylization of the human body, or even purely geometric shapes. All with three dimensional precision of the digital computation.