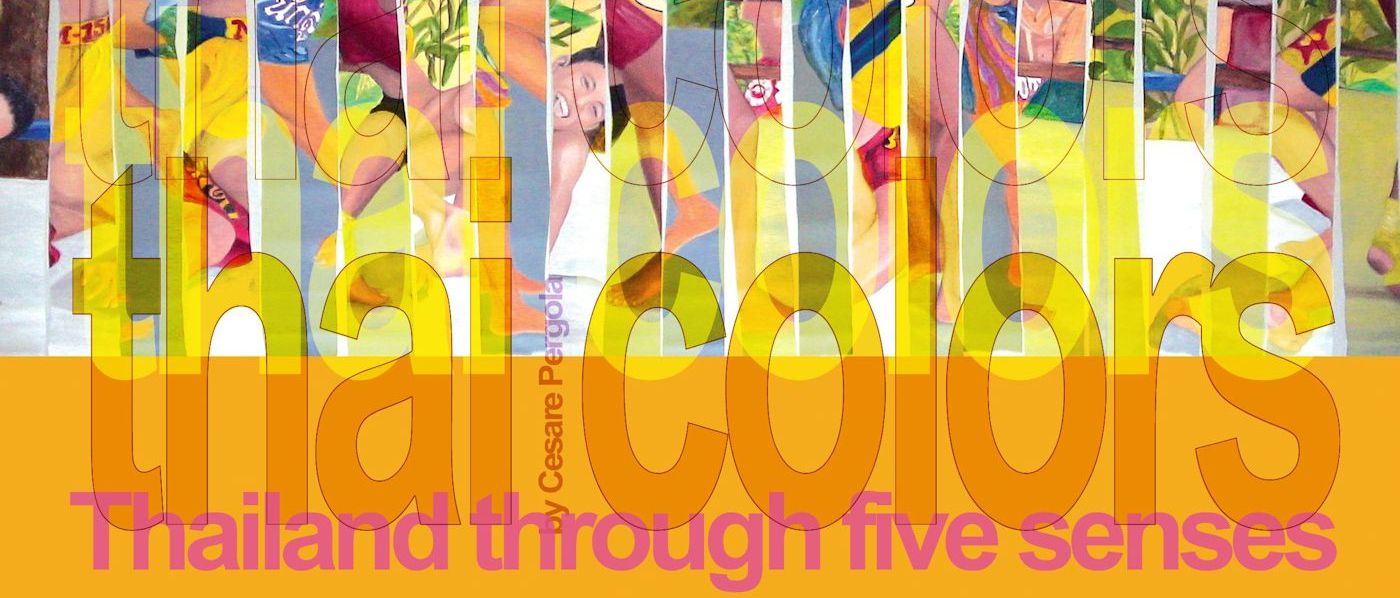 thai colors
instalação multivídeo
LINK ART4Dmagazine

abril 2005, Bangkok CODE, Bangkok, Thailand

A Tailândia é, para um italiano, um país exótico, mas o impacto dessa diferença salta ao nariz antes que aos olhos e, finalmente, através dos sons e de todo o resto, define essas distâncias, que costumamos chamar de exóticas. Em Thai Colors, todo o material fotográfico, em vídeo e de pintura feito ao longo de cinco anos de vida tailandesa foi recolhido e organizado de acordo com os cinco sentidos: olfato, tato, paladar, audição e visão. O resultado é uma instalação de quatro projeções de vídeos em telas recortadas, atravessáveis pelo público, situadas transversalmente no espaço; uma série de quatro painéis de telas pintadas a óleo, também recordadas em listras verticais, em uma sala coberta com folhas secas e perfumada com incenso tailandês. A instalação foi acompanhada por um pequeno livro, onde foram publicadas todas as imagens que passavam nas projeções de vídeo, dando uma visão muito pessoal da "cor" tailandesa, cor referindo-se a todas as nuances da experiência sensorial.



Italiano

La Thailandia è, per un italiano, un paese esotico, ma l'impatto di questa differenza salta al naso prima che all'occhio e infine, attraverso i suoni e tutto il resto definisce quelle lontananze che costumiamo chiamare di esotiche. In Thai colors è stato raccolto tutto il materiale fotografico, filmico e di pittura realizzato in cinque anni di vita tailandese, organizzandolo secondo i cinque sensi: Olfatto, tatto, gusto, udito e visione. Il risultato è una installazione di quattro videoproiezioni su schermi ritagliati, attraversabili dal pubblico, collocati a croce nello spazio; una serie di 4 pannelli di tele dipinte a olio, anch'esse ritagliate a strisce verticali, in una sala ricoperta di foglie secche e profumata di incenso tailandese. L'installazione era accompagnata da un libriccino, dove erano pubblicate tutte le immagini che passavano nelle videoproiezioni, dando una visione molto personale del "colore" tailandese, dove per colore si intendevano tutte le nuance della esperienza sensoriale.



English

Thailand is, for an Italian, an exotic country, but the impact of this difference jumps first to the nose, then to the eyes, and, finally, through the sounds and everything else, it defines those distances that we are used to calling exotic. In Thai Colors, all the photographic material, film, and painting made along five years of Thai life was collected and organized according to the five senses: smell, touch, taste, hearing, and sight. The outcome is an installation of four video projections on cut screens, traversable by the viewers, placed crosswise in space; a series of four panels of oil-painted canvas, also cut in vertical stripes, in a room covered in dry leaves on the floor and scented with Thai incense. The installation was accompanied by a booklet, with all images that featured in the video projections, lending a very personal vision of Thai "color," color meaning all the nuances of the sensory experience.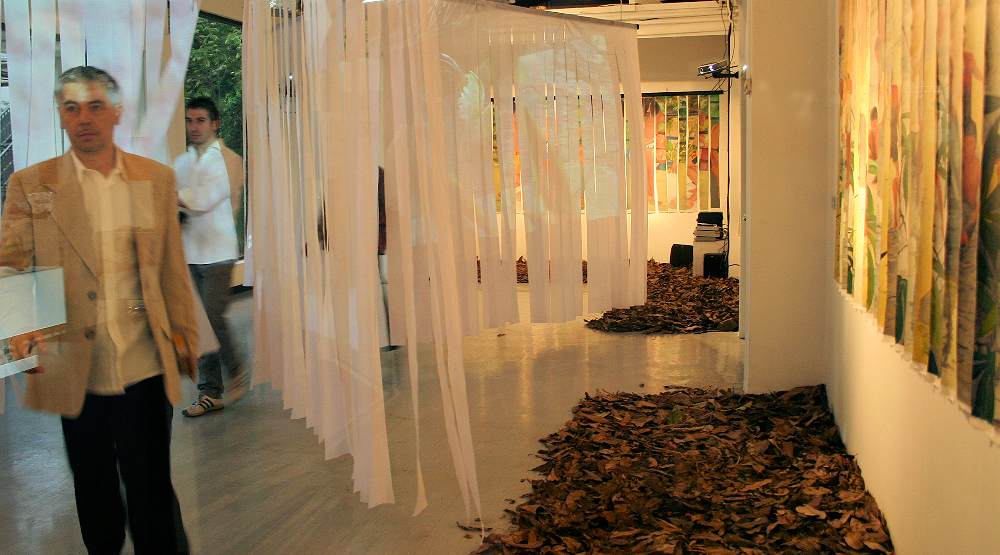 invito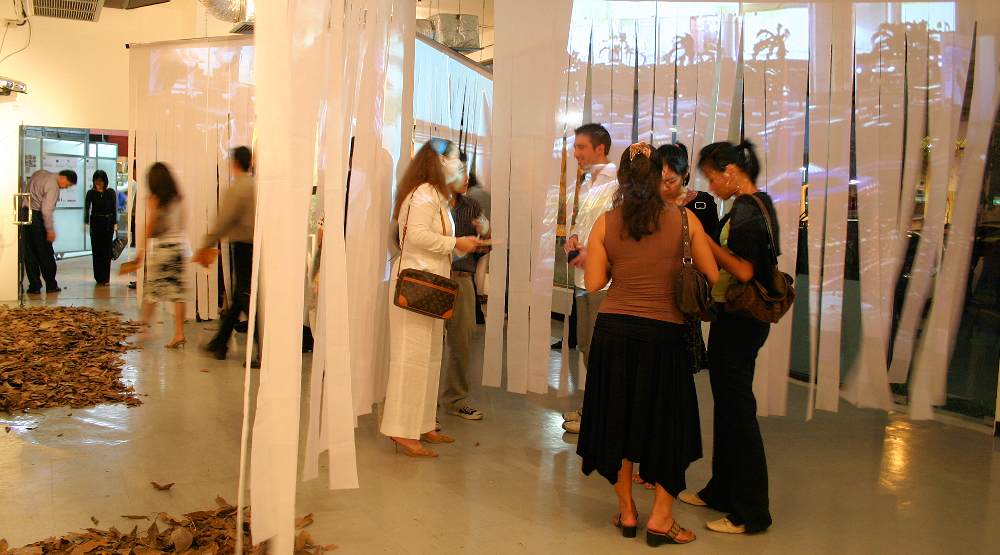 La mostra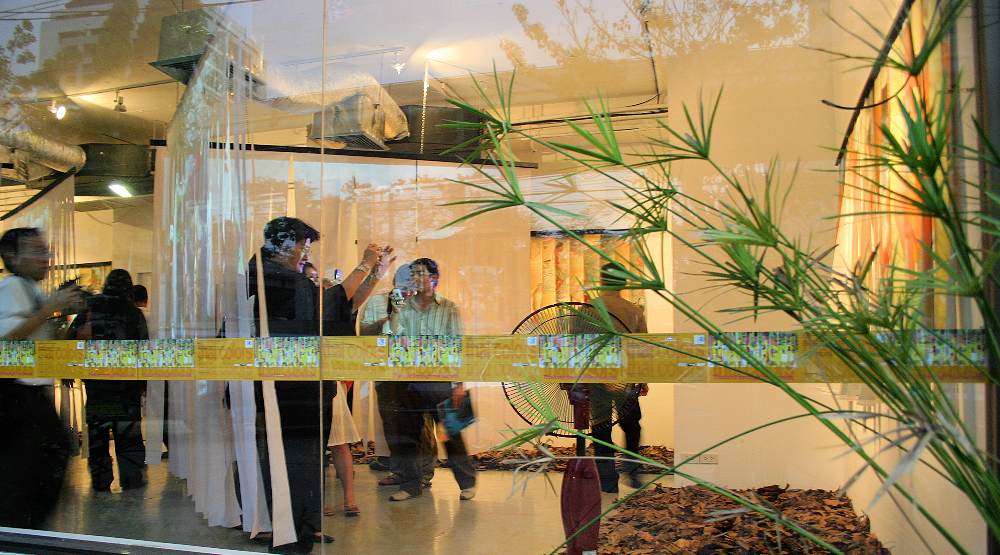 La mostra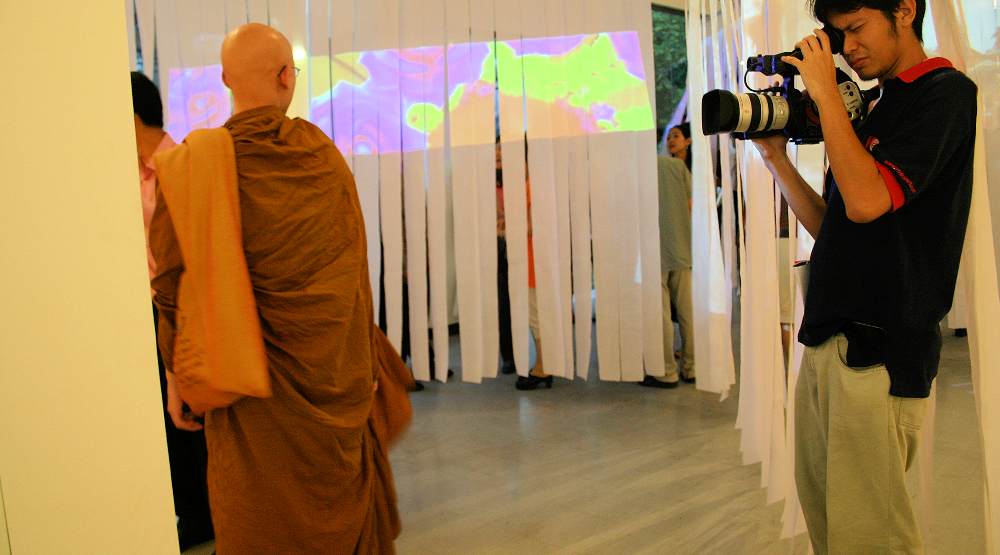 La mostra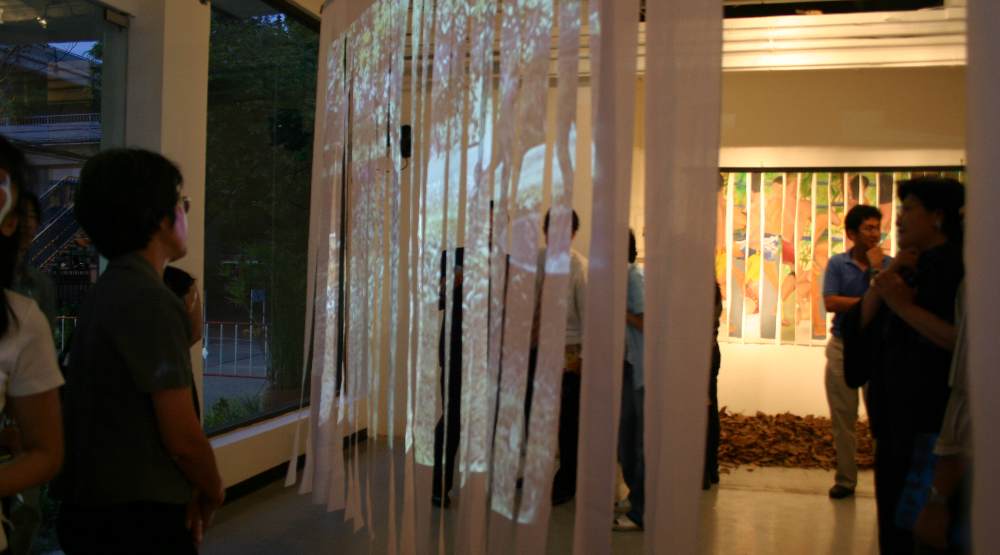 La mostra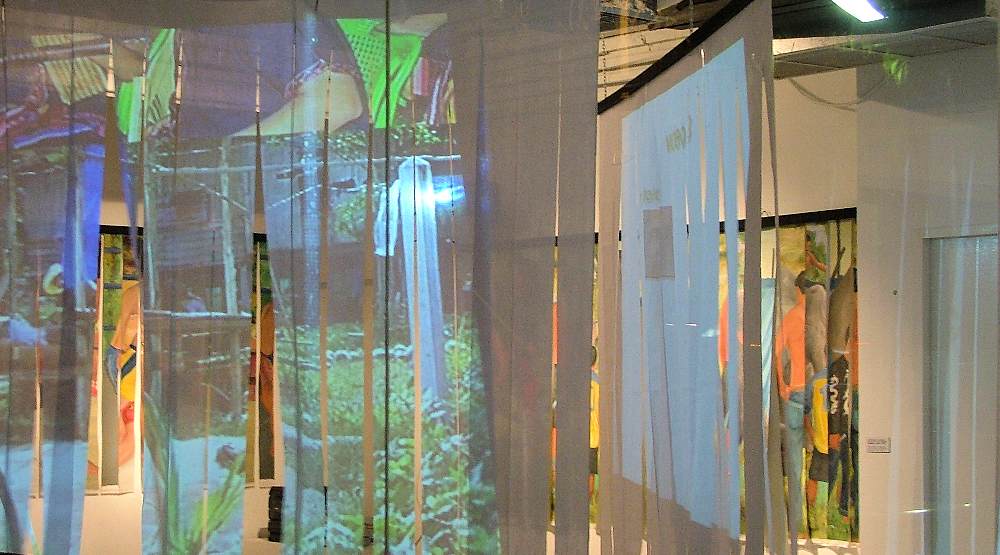 La mostra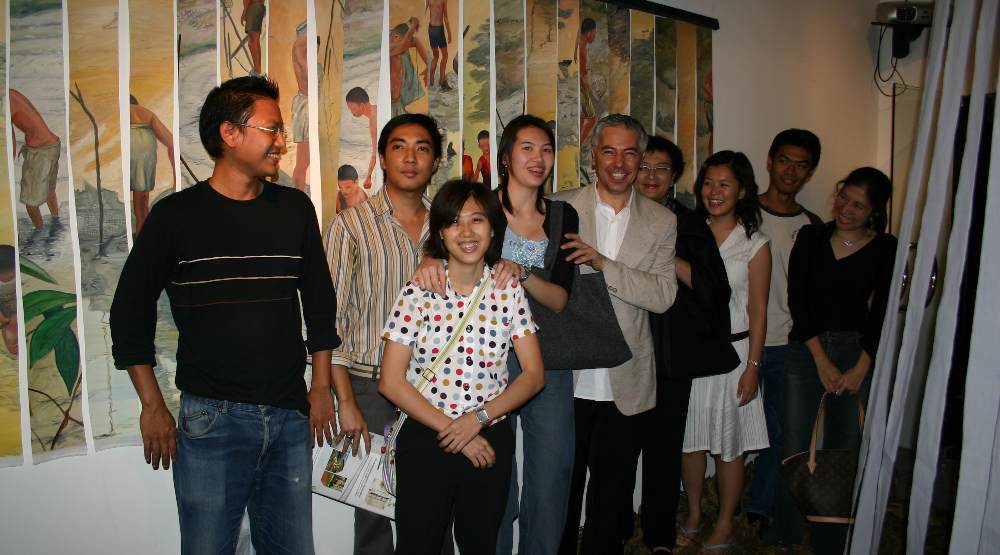 La mostra
Cesare Pergola | Artista interdisciplinare
2020 ® Todos os Direitos Reservados